Does the public transportation leave you tired? Make your commute comfortable by driving to college in your first car. Apply with RapidCarLoans to obtain special student car loans without finding a cosigner. Get in touch today for low interest rates.
Do you have to take the bus every day? Do you desire a comfortable ride to your college and job? Well, you can buy a car and add some style to your daily commutes. RapidCarLoans will help you obtain low interest rates and ensure a quick approval on student car loans.
Why RapidCarLoans offers Specialized Student Car Loans in America?
College students have special financing needs. Usually, a student car buyer has limited means of making monthly payments, Also, lack of credit history and unavailability of a cosigner are other factors that makes student auto loan a bit challenging.
RapidCarLoans recognizes the special requirements of student car buyers. Over the years, it has understood that the needs of student are different than an average car buyer. So, it offers specialized student car loans with the following benefits: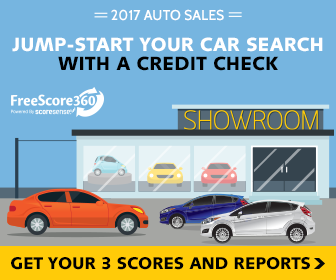 >> Established Credit History is not compulsory for getting Student Car Loans

>> There is no compulsion for making Down Payment

>> You need not find a Cosigner for strengthening your Loan Application

>> Quick Auto Loan Approval to ensure Faster Car Buying Process

>> Your Part-Time Income will not create a Problem in meeting our Comfortable Income Criteria
Why to apply for Student Car Loans?
Are you sitting on the fence? Are you confused about making a financial commitment of buying a car? Other than the multiple benefits offered by RapidCarLoans, you need to apply for auto loans because of four reasons:
1. You will be able to learn to shoulder a financial responsibility and the auto loan will prepare you for future.
2. As your monthly payments are reported to the main credit bureaus, it will enable you to build you a stellar credit score.
3. A car will put an end to your transportation woes.
4. Your social life will improve with a stylish car to take you places.
Will I be approved for Student Car Loans with No Credit History?
RapidCarLoans doesn't believe in discriminating car buyers on the basis of his/her credit history. It is okay if you do not have a cosigner. If your current financial condition can support the monthly payments, the company will approve your student car loan application immediately.
RapidCarLoans is here to help you!
Do not feel overwhelmed by the car buying process. RapidCarLoans understands that it is your first car purchase. So, the company will go the extra mile in helping you understand the loan process. You can mail your doubts on the official email-id of the company - finance@rapidcarloans.net. The company's support staff will guide you and make you an expert at the process.
A 2-Minute Application Form will open Doors for You
RapidCarLoans understands that a student has to juggle several things. So, it doesn't believe in wasting your time by calling you to the office. Instead, the online auto financing company comes to you.
Simply submit your auto loan requirement on the secure website and the company's experienced support staff will find you the best loan quote in no time. Do not worry about the security of your personal information. RapidCarLoans doesn't misuse your information and only uses it to find you a student car loan of your choice.
Latest Blog Posts:
Put your Student Auto Loan doubts to Sleep

The word auto loan, especially for students, sounds daunting. But there is nothing complicated about it if done thoughtfully and well. Select an appropriately priced car, figure out the down payment amount you can afford and make payments routinely. It's as easy as that. Read more...

How to Get a Student Car Loan without a Cosigner?

Are you searching for a student car loan? Do you have trouble in finding a cosigner? Don't worry about searching for a cosigner. You can get approved for student car loans without cosigner. Lowest interest rates are possible. Read more...

Student Auto Loans with No Credit History - Is It Possible?

Interested in securing a student car loan, but have no credit history? Worried about one more rejection? Leave all your worries to rest and read the options availbale for you to secure such a loan. Read more...