Do I have to pay any charges for applying on your website?

You don't have to pay any charges for filling our auto loan application form. Also, you are under no obligation to accept our car loan offer. Enjoy our absolutely free auto loan process to buy the car of your choice.
What will be my interest rates?

Rate of interest depends on various factors such as your income, credit history, car type, loan amount, period of loan repayment, etc. We assure the most affordable rates because we have adopted the competitive bidding process. Once you fill our secure online application form, we forward it to our network of lenders and dealers. They process it and offer guaranteed low rates instantly.
Is my confidential information safe with you?

Rapidcarloans.net undertakes strict measures and uses advanced SSL technology to protect your confidential information. All data is encrypted to and from the website. The SSL Certificate ensures security and avoids identity thefts. Click below site seal to verify the SSL certificate.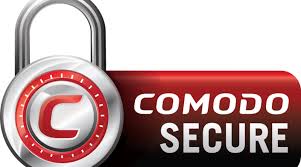 Your data is only utilized for finding the best car financing option for you. So, don't worry about the safety of your personal information.
Is your auto financing program available in my state?

We cover all 50 states of USA. Rapidcarloans.net has a network of several lenders and dealers all over the nation. Apply on our website and enjoy auto financing at your door step.
Can I apply for car loan with bad credit, no credit or bankruptcy?

Yes. You can apply for car loans with bad credit score or no credit auto loans. Bankruptcy is not a problem for us. We work with several subprime lenders who have no trouble in approving affordable auto loans with credit issues.
Is down payment compulsory?

NO. It is not necessary to make a down payment for getting car loan approval from us. Rapidcarloans.net offers no money down auto loans. This means you can buy a new car or used car without down payment.
Do you offer auto loans without co-signer?

Rapidcarloans.net approves car loan applications without co-signer. So, feel free to apply on our website even when you don't have someone to co-sign your auto loan contract.
Is there a different process if I apply for a new car or a used car?

There is really not much difference in applying for used car loans or new auto loans. Rapidcarloans.net works with a large network of lenders and dealers. So, we can easily provide auto loans for buying a new car or used car. Also, there is no problem if you want to buy a used car from a dealer or a private party.
What is the requirement for getting student auto loans?

For getting a student car loan, you must be a student and be above18 years of age. You can easily get an auto loan with low income and a part time job. Good credit is not the sole requirement for approval and you can apply with any type of credit.
Will I qualify with a low income?

Rapidcarloans.net ensures that everyone can apply for affordable car financing. You can avail our auto loan options even when you earn a low income. Our minimum monthly income requirement is extremely low at $1,000. The limit is set keeping in mind part-time job of a student. So, don't worry about qualifying with a low income.
Do you refinance a car loan?

Yes, we do offer auto refinancing option for cars that are bought from a dealer or a private party.
Can someone get finance to buy a car from private party?

Yes, Rapidcarloans.net offers private party car financing at reasonable rates.
Do I have to do anything else after applying on Rapidcarloans.net?

You don't have to do anything after submitting the online auto loan application. As soon as the car loan process is over, our network lender/dealer will contact you and offer an auto loan quote.
How soon can I know whether my application is approved?

We usually require 48 hours to process your auto loan application. Once your application is approved, we will contact you and let you know about the approval.
If you have any further queries or questions, please e-mail us at finance@rapidcarloans.net